Making Organic Perfume Oil is A LOT of FUN...
Hearing how people with highly sensitive skin can now wear perfume again, is the BEST part!

                                           * Organic  
                                           * Alcohol Free 
                                           * Gluten Free 
                                           * Phthalate Free 
                                           * Formaldehyde Free 
                                           * Vegan  
Organic Perfume Oil is the PERFECT gift for yourself or a loved one who would like a healthier alternative to typical store bought brands. These are very elegant & made from all Organic oils that absorb quickly into the skin, leaving your skin soft and feeling pampered with lovely scents that dramatically last to perfection. These perfumes are also great for travel and fit perfectly inside a purse, bag or pocket, making them VERY convenient for quick & easy applications on the go!
Introducing our SPRING SUPER SALE!!!!
RECIEVE a FREE ORGANIC PERFUME OIL  >> PLUS <<  FREE SHIPPING! (for any order of $75 or more)
CODE: LUVSPRING  exp: 6-1-17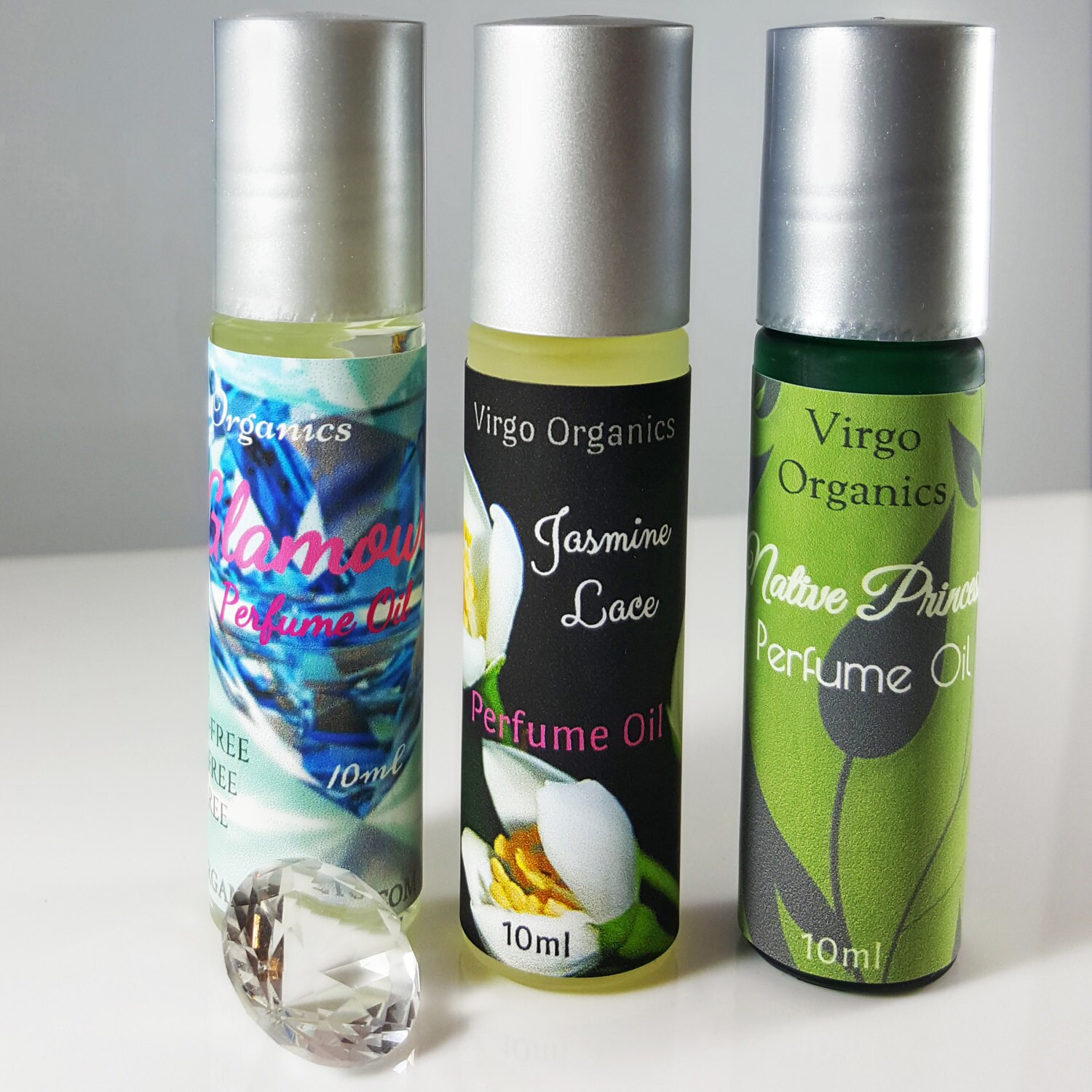 MANY UNIQUE & AMAZING SCENTS TO CHOOSE FROM!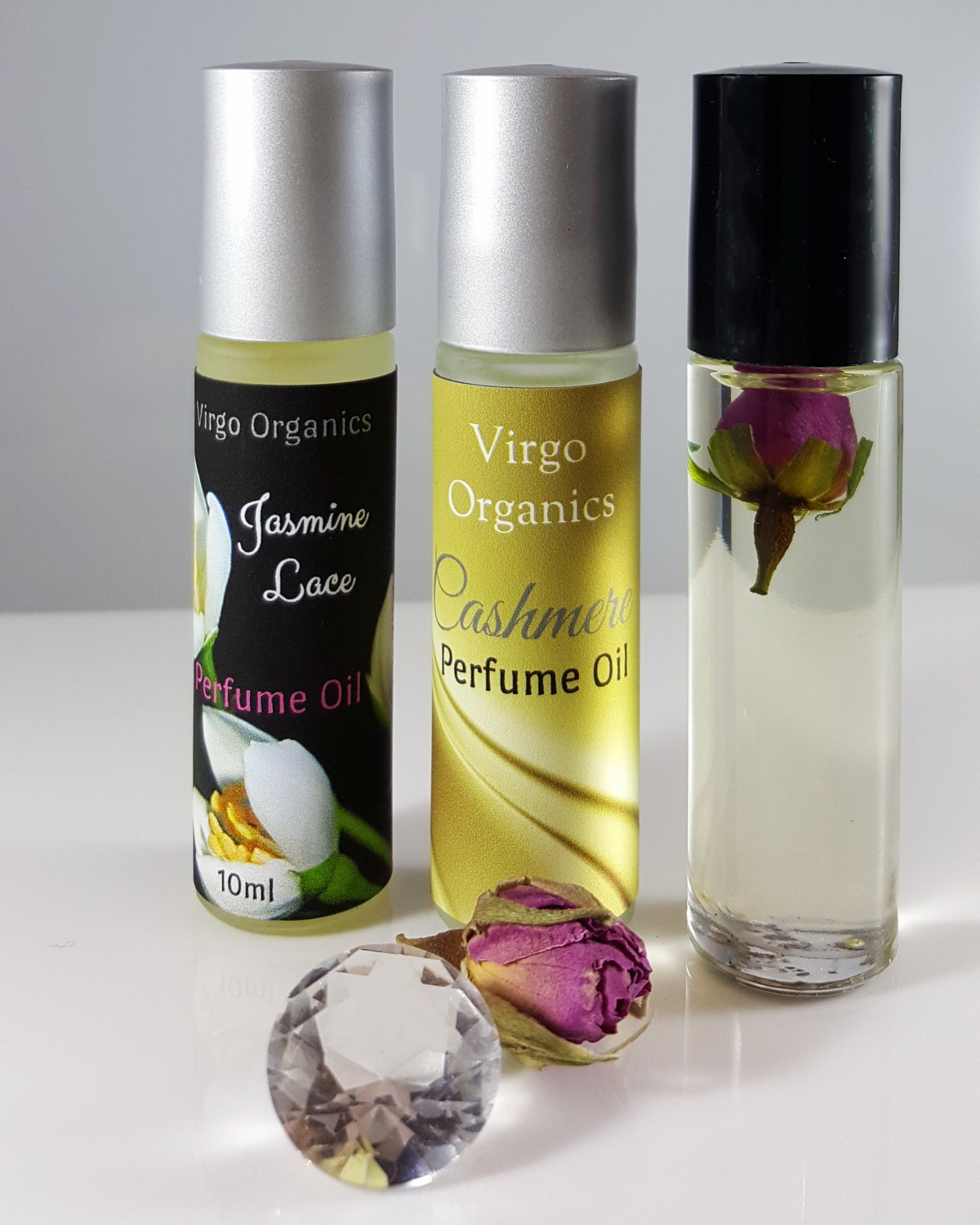 - 10 ml glass roll on bottle. - Apply by rolling the desired amount of perfume oil onto wrists and neck. Easy Right?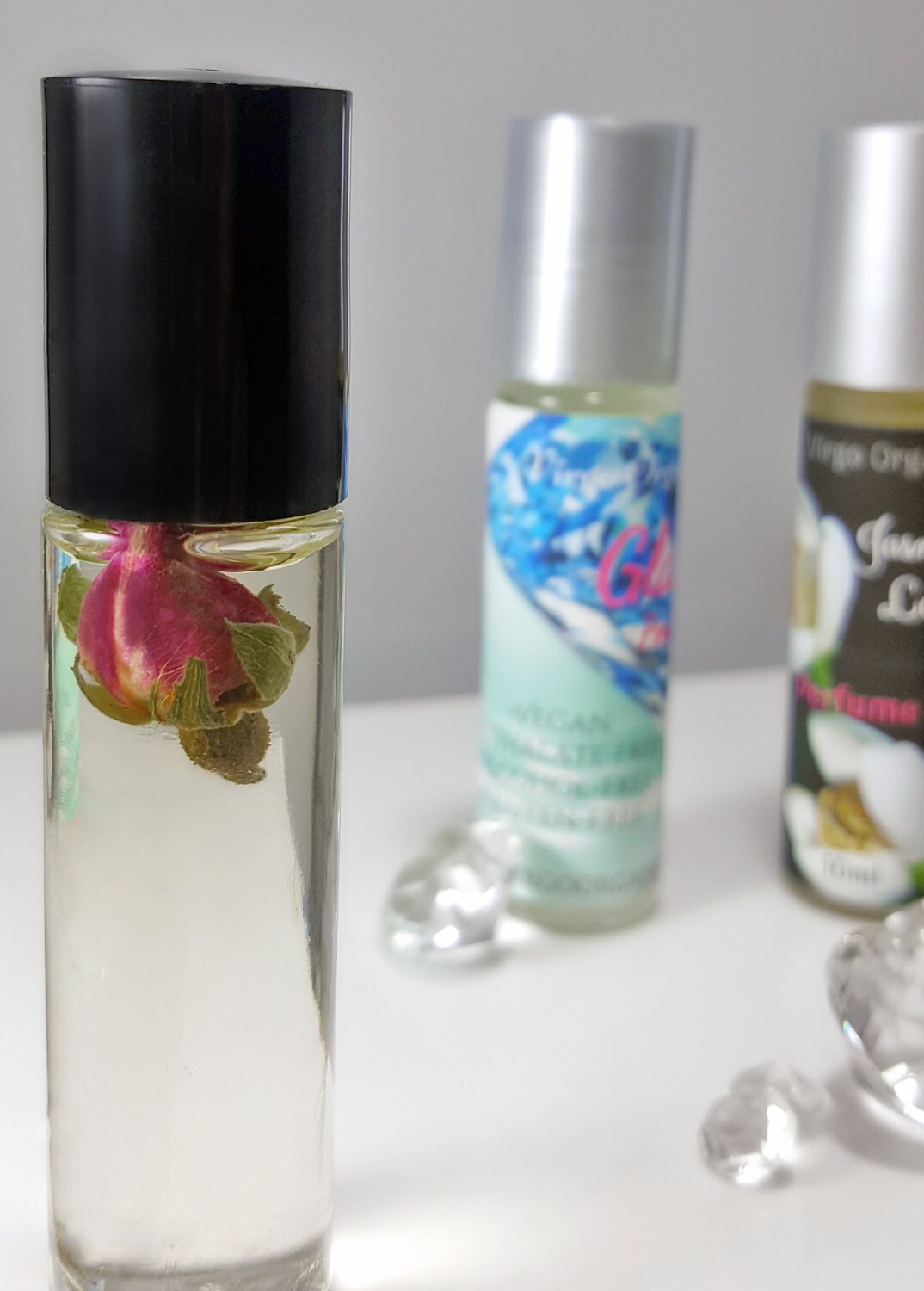 NEW! Sample packs of 10 unique perfume oils that come in this cute mini purse :) LOVE IT!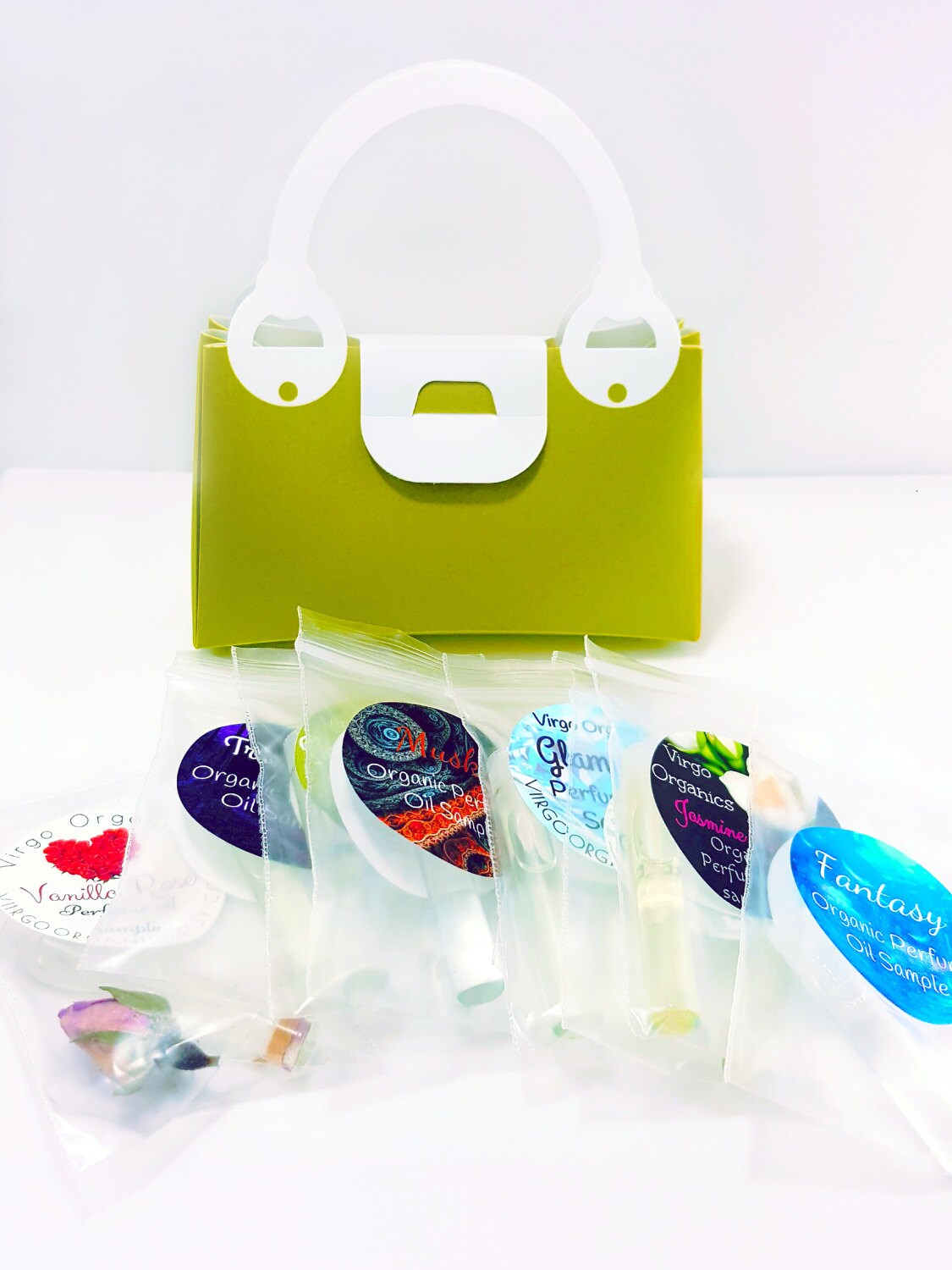 From Single Organic Perfume Oils, 3 Packs or Samples, Virgo Organics has you covered!  
~~~~~WHY CHOOSE VIRGO ORGANICS~~~~~
Virgo Organics uses ONLY certified organic herbs & oils, so not only will you be receiving the finest quality ingredients possible, you'll be making an investment towards a healthier YOU. 
~~~~~OUR GUARANTEE~~~~~
Quick Turnaround Time
FREE Sample(s) Included With Every Shipment
Certified Organic Ingredients
Top Quality & Fresh Ingredients
Phthalate-Free
Sulfate-Free
Gluten-Free
Paraben-Free
Formaldehyde-Free
GMO-Free
Cruelty-Free 
Fair Trade
Vegan Products Available
Made In a Clean Environment 
Sterilized Equipment and Bottling
Extra Care and Attention To Detail
                  Visit Us @ VIRGOORGANICS.COM